The Tokata Advantage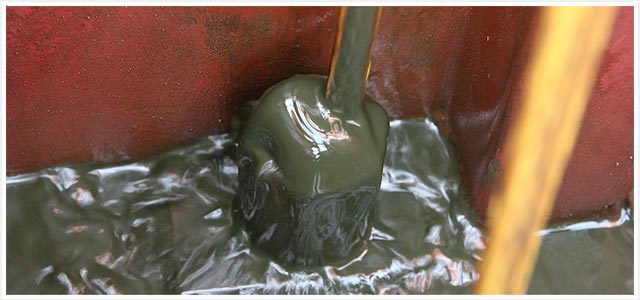 Utilizing our inexpensive Tokata Oil Recovery System® , set-up costs and production "lifting" costs are substantially lower, thereby dramatically reducing the producer's costs. In addition, the recovered crude has no statistically significant water contamination, eliminating the need for separation before refining. The common denominator among all previously developed oil recovery techniques is the considerable capital required to tap each well, substantial lifting costs and considerable cost of separating water from the crude, not too mention the additional insurance required based on the environmental pollution exposure involved in the several processes.
When compared to our competition, the Tokata Oil Recovery System® achieves results with a fundamentally higher Energy Return On Investment.


Key Features & Benefits
Ease of Setup
Two day total set-up and within one hour of turning on the pump, oil is being produced.
Knowledgeable and Experienced Personnel
Oilfield, Business, Petroleum Engineering, Landman, Chemistry, Executive Management, and Entrepreneurial expertise.
State of the Art Hardware and Developing Technologies
The pump has produced oil without water in the field — and may be tethered with existing technologies for remote monitoring, including daily production and environmental impact monitoring.
Low Cost, Off-the-Shelf Hardware:
Most "wear" pieces of the Tokata Oil Recovery System® can be purchased off-the-shelf at local hardware and farm supply stores. However, one of the keys to the success of our system is the Patent. Our process is protected by the United States government.
Green Production
Needs no water separation or water disposal methods at the surface. The pump does not utilize high-pressure oil column movement so there is no risk of a large oil spill at the surface. The oil at the surface is not pressurized. The pump utilizes a fraction of the electricity of jack pump motors, resulting in a lesser CO2 footprint.